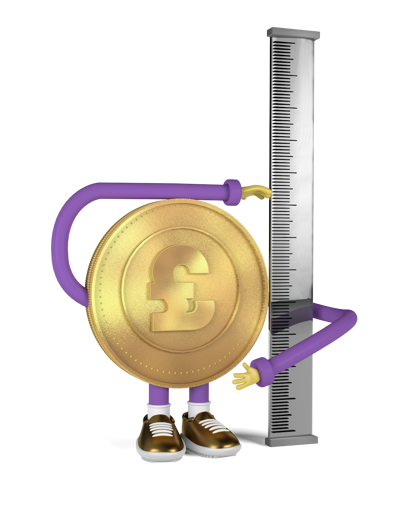 Our latest improvements: inside Bestinvest
We're listening to feedback and evolving our platform to meet your needs. This page will be updated with the latest improvements, tweaks and new features.
Latest enhancements
Transfer cash between accounts
Got an ISA and Investment Account? Now you can instantly transfer cash from your Investment Account to your ISA or your other Investment Accounts.
If you have an Investment Account click on the tab called 'Withdraw or transfer cash'. Then select 'Transfer cash' and follow the steps.
View transactions for any time period you want
You can now find transactions from specific points in time. Click the calendar icon on the transactions tab.
Digitally transfer Investment Accounts or ISAs to Bestinvest
In addition to ISAs, you can now transfer investment accounts online.
Once logged in to your account click the profile icon and then 'Transfer an account'. On a mobile device? Open the Menu and follow the same steps.
Trade US shares online for free
Website search
Want to find something specific on our website? Click the magnifying glass icon at the top right of the site and enter your search term.
Refer a friend
Investing with Bestinvest already? Get your friends to join and you could earn £100 each.
Direct Ready-made Portfolios
This range invests directly into individual shares and bonds rather than funds.
The Bestinvest app has landed
Exciting news - we've launched our first-ever app. It's available on the Apple App Store and on Google Play. Download it now and give it a try...
Grow my money
Experiment and simulate how your money could grow based on what you are putting in today and any changes you could make in the future.
In your account, click on 'Life plan' in the main menu and then the button labelled 'Grow my money'.
Performance Tab
A single place to see how your investments have performed over the last five years.
In your account, choose an account type and and then click the tab labelled 'Performance' (between 'Summary' and 'Breakdown')
On mobile? Your menu has moved.
If you're using Bestinvest on your phone, you'll see we've moved the main menu from the top right to the bottom of the screen.
Your key account info is now clearer
We've reordered and redesigned the key values on the homepage and account summary page of the mobile site too.
Red for negative, green for positive
Following client feedback, we've changed negative performance figures from amber to red.
Add the State Pension to your Retirement goal
You can now see how adding the State Pension could affect the value of your retirement pot.
Printing key account pages is cleaner and tidier
On the back of your feedback we made a few changes to ensure you get a clean and tidy printout of your account information.
Linked accounts are more clearly signposted
It's now easier to see the difference between your own accounts and those you've linked to.
Redesigned investment dashboard
Your dashboard has a new look to make visualising performance over time easier.
New look and feel to our website
We've completely refreshed our site, from top to bottom. It's easier to navigate, it's more purple and we've got some great new illustrations (look out for ice cream cones and pigs in sunglasses…).
Book coaching sessions directly with our Coaches
We introduced Calendly which allows you to book a call with any of our qualified Coaches directly in their calendar.
Life plan
Life plan is the place where you can set, track and achieve goals which are meaningful to you.
Expert coaching
Whether you're just getting started with investing or you've got more complex decisions to make, our coaches are there for you.
Smart Ready-made Portfolios
We launched our new low-cost Smart Ready-made Portfolios alongside our existing actively-managed Expert Ready-made Portfolios.
Not a Bestinvestor yet? No problem
Open or transfer an account today to get access to these great features