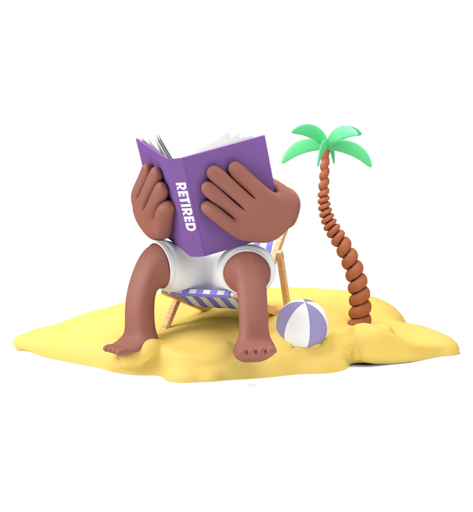 Pensions explained
From the basics to the baffling, untangle the world of pensions with our range of handy articles and guides.
With so many types of pensions out there, each behaving in different ways, how do you make the right choices? The good news is that our learning resources have everything you need to get to grips with pensions and make the most of your retirement savings. Whether you're keen to understand industry jargon, tax allowances or even pensions for children, Bestinvest has it covered. Take a look at our guides below.
The different types of pensions
The state pension, workplace schemes and personal pensions all have very different purposes, features and benefits. From automatic enrolment to final salary pensions and SIPPs, break down the jargon to see how different schemes work – and which might best suit you.
How do pensions work?
Explore the ins and outs of defined contribution schemes with the help of our pension life cycle. We'll take you through each step in the retirement saving journey, whether it involves setting up a pension scheme for the first time, choosing investments, reviewing fees or withdrawing your savings.
Understanding tax reliefs, benefits and allowances
Pensions offer a range of tax benefits to encourage you to save towards the future. But you'll need to stay within certain allowances to steer clear of any tax charges. Navigate the complex waters of pension taxation with our quick explainer.
Managing your pension
The importance of good pension investments

Choosing the right pension investments is key to building a meaningful retirement nest egg. Yet it's all too easy to lose track of where your money is invested in the hustle and bustle of daily life. Our guide reveals the difference that effective pension investments can make, plus the importance of regular reviews.

How small monthly payments can make a big difference

Only have a small amount to save into your pension pot each month? Thanks to the power of compounding, your regular contributions can quickly add up. Find out why compounding matters and get some real-world examples in this compact Bestinvest guide.
What happens to your pension when you leave a company?
Switching from one job to another can prove a stressful time, with pensions among the key factors to consider. Our in-depth explainer covers everything you need to know when moving between employers or starting out on your own. We also reveal how to trace any workplace pensions you've lost track of.
Pension options at retirement
Your pension questions answered
What happens to a pension when you get divorced?
It's important not to overlook the value of your pension during a divorce or the dissolution of a civil partnership. From sharing orders to offsetting and attachment, we reveal how pensions are normally treated when a relationship ends, clearly breaking down all the legal jargon.
What happens to your pension when you die?
Nobody likes to think about the end of their life. But planning ahead could save your loved ones time and stress when it comes to your pension pot. Covering everything from private pensions to the state pension and wills, our detailed guide will put you on the right track.
Are pensions available for children?
While their retirement years may be decades away, opening a pension on behalf of a child is a popular method of offering financial support. Children's pensions come with specific restrictions around contributions and access, so it's vital to do your research. Our guide covers the golden rules to remember.
Pensions for self-employed
Many self-employed people lose sight of their pension contributions as they work to get their business off the ground. Find out what tax advantages and investment options you could be missing out on without a pension scheme. Our self-employed pension guide covers all the main benefits.
Jargon buster
Find straightforward explanations for common pension terms using our easy-access jargon-buster. Need a definition for annuities, carry forward, SIPPs or money purchase schemes? Our glossary includes all these terms and many more. Cut through the industry jargon to make more informed pension decisions.